Nashville Pest Control
Charter #4825
Sovereign Pest Control's Nashville pest control exterminators provide premium residential extermination services to the entire Nashville, Tennessee area. Our pest control exterminators are highly trained and certified with the Tennessee Department of Agriculture. Our pest control exterminators have earned a reputation for their punctuality, friendly customer service and excellent treatment results. Sovereign Pest Control is proud to continue this tradition of excellent customer service to our Nashville Pest Control customers. We are committed to creating a highly effective, family and pet friendly pest control management approach to homeowners. In addition to serving the Nashville area, we are happy to extend our Nashville Pest Control exterminating services to the residents of Cheatham, Davidson, Montgomery, Robertson, Rutherford, Sumner, Williamson and Wilson Counties.
Do you suspect an Ant, Flea, Termite or Spider infestation in your home? Tired of those annoying Mosquitoes? Whatever your pest problem, our Nashville Pest Control exterminators will design a custom treatment plan to fit your needs.
Some of Sovereign's most popular Nashville Pest Control exterminating Pest Services:
Ants
Spiders
Roaches
Termites
Silver Fish
Stink Bugs
Mosquito Control
Pet Lovers: Flea, Tick, and Fire Ant
Bee, Wasp and Hornet Nest Removal
For Your Convenience, We Schedule Exact Time Appointments
Above all, Sovereign Pest Control does not believe in multi-hour appointment windows. All appointments are scheduled on the hour. We respect our customers' time and want to make it easy and convenient to schedule service. Sovereign Pest Control utilizes a customized software system along with GPS tracking for appointment routing, scheduling, and tracking. The objective of this system is to ensure on time appointments between our technicians and customers.
Discounts are available on Specialty Service Options for Sovereign's Nashville Pest Control homeowners. Specialty Services include Mosquitoes, Flies, Stink Bugs, Bee Nest Removal, Fleas, Fire Ants, Flea & Ticks Pet Service, Box Elder Bugs, Pantry Pests, and Cicada Killers.
If you're looking for a Nashville Pest Control exterminator you can rely on, contact Sovereign Pest Control today for a quick, no-obligation quote at no cost. All of our Pest Control, Termite, Flea and Tick service plans come with a 100% money back guarantee. Ask about the $50 discount off yearly service for every referral that becomes a service plan customer. Refer your Nashville friends, family and neighbors and save on your service. All you have to do is submit the information on the referral form.
301 South Perimeter Park Drive, Suite 100
Nashville, TN 37211
Phone: 615-227-6208
Hours of Operation
MON
8:00 AM
8:00 PM
TUE
8:00 AM
8:00 PM
WED
8:00 AM
8:00 PM
THU
8:00 AM
8:00 PM
FRI
8:00 AM
8:00 PM
SAT
8:00 AM
6:00 PM
SUN
Closed
Closed
Service Areas – Nashville Pest Control and Exterminating
Adams | Ashland City | Belinda City | Brentwood | Cedar Hill | Cheatham | Chestnut Grove
Coopertown | Country Haven Estates | Cross Plains | Davidson | Eagleville | Fairview
Franklin | Greenbrier | Kingston Springs | Lebanon | Millersville | Montgomery
Mount Juliet | Murfreesboro | Orlinda | Pegram | Pleasant View
Portland | Robertson | Rutherford | Smyrna
Springfield | Sumner | Watertown
Westmoreland | White Hill
White House | Williamson
Wilson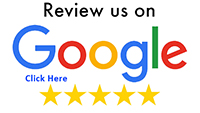 For residents in Maryland and Virginia click here for customer service information.