Pest Control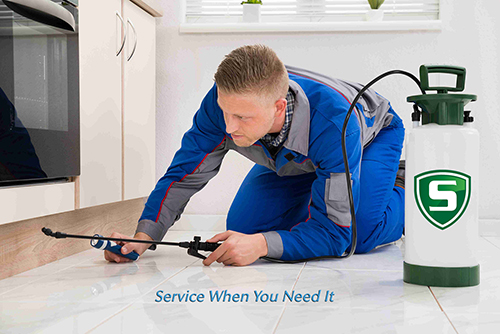 The Sovereign Pest Control Service Plan will protect your home from ants, carpenter ants, roaches, spiders, crickets, camel crickets, mole crickets, centipedes, millipedes, scorpions, silverfish, clover mites, earwigs, mice and rats. This comprehensive service plan is both effective and affordable. The plan includes an inspection and a preventative service from a highly trained technician each year. If you have an infestation from a covered pest during the service plan period, a Sovereign technician will treat the infestation at no additional charge to you.
Platinum Pest Control Service Plan clients receive all the benefits of the Pest Control Service Plan plus the advantage of free termite inspections and discounts on all Specialty Services, including Termite Treatments, if an active infestation is discovered.
Sovereign offers a 100% Money Back Guarantee with its Pest Service Plans and Platinum Pest Service Plans and, for your convenience, we schedule Exact Time appointments. For more details, watch the video below or call us today at 866-430-9801 for a free quote!
Don't forget to visit our Specialty Services (mosquito control, outdoor party service, bee nest removal, fly prevention, pantry pest service, cicada killer control and stink bugs & box elder bugs). Be sure to check out our discounts on Specialty Service Options and current specials.
Call Us Today: 1-866-430-9801

Pest Control Services Video
For residents in Maryland and Virginia click here for customer service information.