Fly Prevention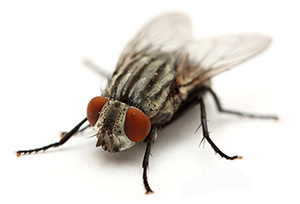 Sovereign Pest Control has an effective Fly Prevention Service which uses a two step process to draw flies out of your home and away from your yard. Our "on contact" method provides immediate results and is safe for your home and yard, leaving your family and animals free to enjoy the outdoors. Call us today at 866-430-9801 for a quote and to schedule an appointment with a Sovereign Pest Control specialist.
Don't forget to visit our Specialty Services (mosquito control, outdoor party service, bee nest removal, fly prevention, pantry pest service, cicada killer control and stink bugs & box elder bugs). Be sure to check out our discounts on Specialty Service Options and current specials.
Customer Preparation for Fly Prevention Service
Close all screens on windows and doors. Make sure yard is clean of animal feces and any debris.
Call Us Today: 1-866-430-9801