Fly Prevention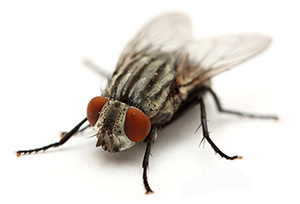 Sovereign Pest Control has an effective Fly Prevention Service which uses a two step process to draw flies out of your home and away from your yard. Our "on contact" method provides immediate results and is safe for your home and yard, leaving your family and animals free to enjoy the outdoors. Call us today at 866-430-9801 for a quote and to schedule an appointment with a Sovereign Pest Control specialist.
For Your Convenience, We Schedule Exact Time Appointments
Sovereign Pest Control does not believe in multi-hour appointment windows. All appointments are scheduled on the hour. We respect our customers' time and want to make it easy and convenient to schedule service. Sovereign Pest Control utilizes a customized software system along with GPS tracking for appointment routing, scheduling, and tracking. The objective of this system is to ensure on time appointments between our technicians and customers. For more details, call today 866-430-9801 for a free quote.
Proactive versus Reactive
The best time to prevent pests from entering your home is before they invade; otherwise you could end up with an undesirable infestation. Remember, it's not the one bug you see but the hundreds you don't. Platinum Service Plan clients receive all the benefits of the Pest Control Service Plan plus the advantage of free termite inspections and discounts on all Specialty Services, including Termite Treatments, if an active infestation is discovered. Above all, Sovereign offers a 100% Money Back Guarantee with its Pest Service Plans and Platinum Pest Service Plans.
Customer Preparation for Fly Prevention Service
Close all screens on windows and doors. Make sure yard is clean of animal feces and any debris.
In conclusion, don't forget to check out our Monthly Promotions regarding discounts on Specialty Services (mosquito control, outdoor party service, bee nest removal, fly prevention, pantry pest service, cicada killer control and stink bugs & box elder bugs).
Call Today: 1-866-430-9801