Mosquito Control
Itching to get rid of Mosquitoes?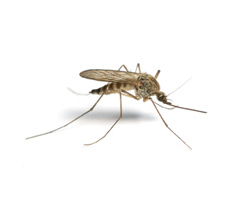 We've all heard the news about the Zika Virus, West Nile, Dengue Fever and other diseases carried by mosquitoes. But did you know mosquitoes are responsible for more deaths than any other animal? They are also harmful to our pets, livestock and other animals. Take back your yard, protect your family and pets and enjoy the summer by taking advantage of Sovereign Pest Control's mosquito control service!
Scratching your head trying to figure out how to get rid of those pesky mosquitoes? Look no further, Sovereign Pest Control's Mosquito Control provides a thorough application and spray to the yard, trees, bushes, and shrubs. There is no longer a need to buy skin drying sprays, greasy itch creams, or expensive candles to get relief from mosquitoes. Enjoy spending time in the back yard without the worry of being bitten by those harmful and irritating creatures. Each highly effective treatment will provide 3-4 weeks of relief to allow an enjoyable comfortable living environment for family, friends and pets during the peak mosquito season!
4 Mosquito Services in 2017 for $200
Back by popular demand. Sovereign Pest Control is offering a pre-payment special for our mosquito service that will protect your property from these pesky critters during 2017. You can purchase 4 individual services for the low price of $200. These 4 services can be scheduled anytime during 2017. The special price of $50 per service is for a limited time only. Please contact us at 1-866-430-9801 to take advantage of this great deal. This special offer expires on April 28, 2017 5:00 PM EST, so call today. *Ask your Southern Pest Rep about upgrading to our Signature Outdoor Service for an additional $100. It will protect your yard against fleas, ticks, and other insects that can ruin your outdoor fun.
Terms and Conditions
The homeowner is entitled to 4 mosquito services during 2017 at the residence designated for treatment with the purchase of the April 2017 Monthly Special pre-payment voucher.
Each pre-payment voucher is for one homeowner at one residence and is not transferable to other properties.
These services must be scheduled by the homeowner, and completed during 2017.
The homeowner must call SPC at 1-800-394-4737 to schedule each service.
There will be no refunds for unused services.
The pre-payment voucher is for mosquito service only and cannot be used for other services.
The mosquito services should be scheduled 30 days apart.
Treated area cannot exceed 12,000 sq ft or additional costs will be incurred.
Don't miss out on this month's special! Contact your SPC representative
today

!

Don't forget to check out our Monthly Promotion regarding discounts on Specialty Services. Contact a Sovereign Pest Control Mosquito Service representative for a no obligation quote.
Call Us Today: 866-430-9801

Mosquito Control Video